by Kelli
At the Susan B. Anthony List Campaign for Life Gala & Summit on April 16 in Washington, D.C., Senator Rand Paul discussed going on the offensive about abortion:

When life begins, there is a role for state… but you can't have liberty if you don't protect where your liberty originates from, and that's your right to life….

We have to push back. Believe in what we believe in, and do it in a way that gathers more people to us.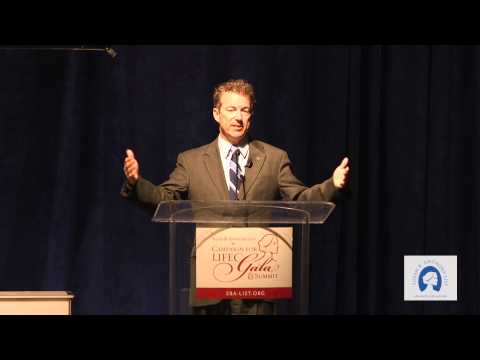 Email dailyvid@jillstanek.com with your video suggestions.
[HT: Jill]