by LauraLoo
Career "train stuffers" push and squish people into Tokyo train cars.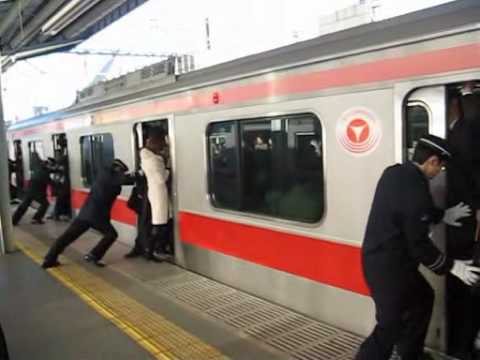 I'm taking the train two days this week for business training in downtown Chicago and am SO glad we don't endure any of that train stuffing here.  (We have other issues, as you can imagine!)   However, I'll definitely have to watch where I can and cannot walk in the Windy City due to pre-NATO summit preparation.
Email LauraLoo with your Lunch Break suggestions.
[HT:  Tokyo video/Harvest Bible Chapel;  NATO video/89WLS Chicago]
May.17, 2012 12:00 pm
|
Video of the day
|