by LauraLoo
At a recent AIDS conference, Elton John called for compassion towards those suffering from HIV and AIDS – and admits he should have been dead (due to his past self-destructive behavior) decades ago.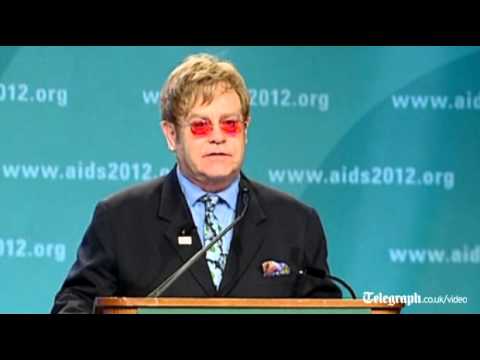 Of course every human being deserves compassion, but isn't the real issue in this case about the sometimes devastating choices one makes in life and their consequences? Compassion only goes so far when you (or the person you love) prematurely ends up "six feet under in a wooden box."  Elton wonders how he was fortunate enough to escape these consequences.  Perhaps the answer is a sovereign God who has extended greater mercy to Elton, and others like him, so they can repent of their sins and live for Him. 
Email dailyvid@jillstanek.com with your video suggestions.
Jul.25, 2012 12:00 pm
|
Video of the day
|