Ryan Bomberger, known for his role as founder of The Radiance Foundation, a life-affirming organization that has become a major threat to Planned Parenthood with its bold TooManyAborted.com campaigns, has launched the separate endeavor, SoOutLoud.com, to more freely deal with political issues that are outside of the scope of his nonprofit role.
As a conservative, adoptee, and adoptive father who upholds famed orator Frederick Douglass (a Republican) as a profound source of inspiration, Bomberger is determined to create messaging that's fearless, factual, and freeing.
He writes:

I'm as black as Obama, and I'm tired of any legitimate criticism of the President's policy reduced to ludicrous charges of racism. Obama and the Democrat party have been recklessly defying our Constitution with a whole lot of hope and change that most Americans do not want…. It's our duty to hold our government accountable. Both parties are guilty of diminishing the Constitution with thousands of pieces of legislation that only put layers of separation between Americans and our guaranteed Constitutional liberties. The Democrats – the party of slavery, Jim Crow laws, anti-women's suffrage movement, the KKK, abortion, and generational welfare – is also the party of reconstruction as it dangerously dismantles the Constitution. This video just says out loud what many others are feeling.
The bold and original 2-minute animated music video, calling for President Obama to "get out" was released yesterday: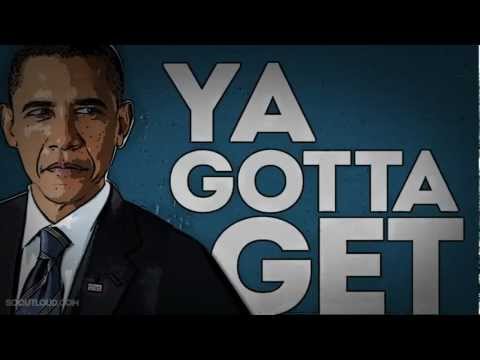 E-mail dailyvid@jillstanek.com with your video suggestions.
[HT: Jill]
Jul.10, 2012 12:00 pm
|
Video of the day
|