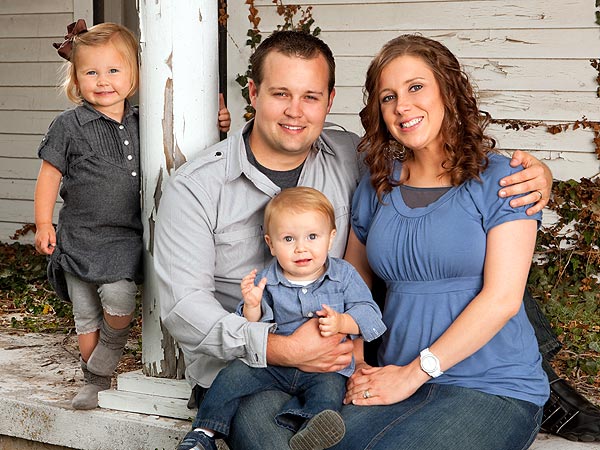 by LauraLoo
From People:
The famously fertile family of TLC's 19 Kids and Counting have another baby on the way.  Jim Bob and Michelle Duggar's oldest child, Josh, and his wife, Anna, are expecting their third child.  They are already parents to daughter Mackynzie, 3, and son Michael, 21 months.

"It is very exciting," says Josh, 25. "It's fun for Michael and Mackynzie being so close in age and this baby will be, too. We feel very blessed and happy."
The video below is a lovely montage of them as a couple, getting married and having their babies:
[youtube]http://www.youtube.com/watch?v=Kh_zk7H7GT8[/youtube]
What a beautiful family – such cute and precious children!  Congratulations again to Josh and Anna!
In other Duggar news, family patriarch and matriarch Jim Bob and Michelle are reportedly considering adoption as a possibility for expanding their family.
Email dailyvid@jillstanek.com with your video suggestions.