HT: reader
Sara
; cartoon credit:
Chuck Asay
,
Townhall.com
, November 28]
Dec.03, 2007 6:55 am
|
MSM anti-life bias, Political anti-life bias
|

Jill Stanek is a nurse turned speaker, columnist and blogger, a national figure in the effort to protect both preborn and postborn innocent human life.
It strikes me as bitterly ironic that the same people who tell us there is a "war on women" have no problem laughing at the recording of my daughter crying as she tells police about being assaulted by a man.
~ Sarah Palin, as quoted by Politico, October 24, on the mainstream media's mockery of daughter Bristol's recount to police of being attacked, transcribed here:
So we were in a limo. I walk back up. "Did you push my sister?" And some guy gets up, pushes me down on the grass, drags me across the grass. "You slut, you f—ing c—, you f—ing this." I get back up, he pushes me down on the grass again. And he pulls me by my f—ing feet. And he's the one that's leaving and I have my 5-year-old, they took my $300 sunglasses, they took my f—ing shoes, and I'm f—ing just left here?
Here's video of CNN Carol Costello's lead-in to the aforementioned audio. Costello has since offered a written apology but has thus far refused to do so on air.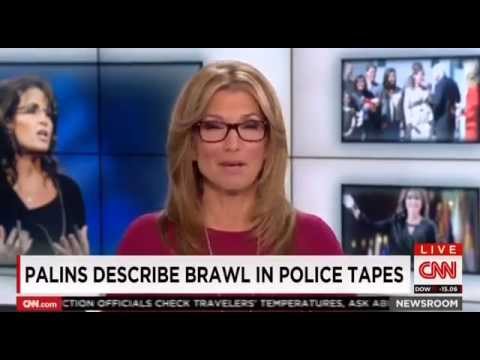 Related
Comments (6)