by LauraLoo
Oui oui, meet Henri!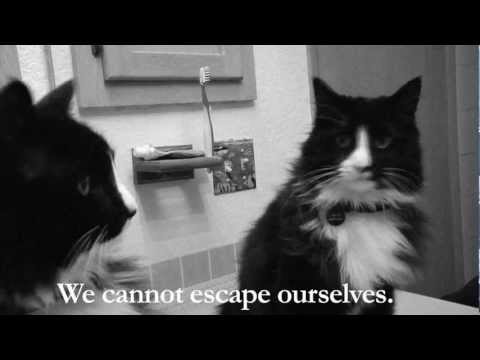 Email LauraLoo with your Lunch Break suggestions.
[HT: Suzan S]
Jun.01, 2012 12:00 pm
|
Video of the day
|

Jill Stanek is a nurse turned speaker, columnist and blogger, a national figure in the effort to protect both preborn and postborn innocent human life.
On one hand, the depiction of "release to elsewhere" – especially of one of the unqualified babies, who is given a lethal injection and then dropped down a chute — could surely be used as grist for organizations who are deemed pro-life. (Especially given that in real life, abortion foes often use jarring images of fetuses to further their claim that abortion is murder, despite the fact that such images misrepresent the reality of abortion.)
On the other hand, the suggestion that birth control and family planning are necessary in a world of limited resources are in keeping with pro-choice sentiments. Further, the focus on "unqualified" babies who are at least several months old – not on embryos, fetuses, or zygotes (what those on the "pro-life" side often call "life") – indicates that this "release" is NOT the same thing as abortion. (Thus, the story is much different from the one told by the likes of Rand Paul — the horror at ending a life is not focused on the contents of a pregnant woman's uterus, but on a functioning, breathing, fully formed human baby.)
That the images of "release to elsewhere" are juxtaposed with murderous images – the slaughter of elephants, the killing of innocents by military forces – could be interpreted as furthering the pro-life claim that the taking of "life" is murder. However, the suggestion that murder of the past (war, genocide, etc) has been supplanted with a different kind of murder which is no better emphasizes the hypocrisy at the heart of the pro-life stance: that those who condemn abortion as "murder" also call for the killing of abortion providers and/or support war, resist gun control, and fail to condemn genocide. The quote the current receiver says to Jonas about murder not being eliminated just renamed is applicable here: Pro-lifers do not eliminate what they call murder (abortion and contraception); rather, they call reproductive choice "murderous" and name what they do (such as killing providers like Dr. Tiller) as protecting innocent lives. In doing so, however, they perpetuate the lack of choice that perpetuates so many of the murdering forces in our society: poverty, criminalization, the military machine.
~ Natalie Wilson, reviewing the dystopian movie The Giver, Ms. Magazine Blog, August 18
[Photo by Entertainment Weekly via disneydreaming.com]
Related
Comments (16)