by LauraLoo
Oui oui, meet Henri!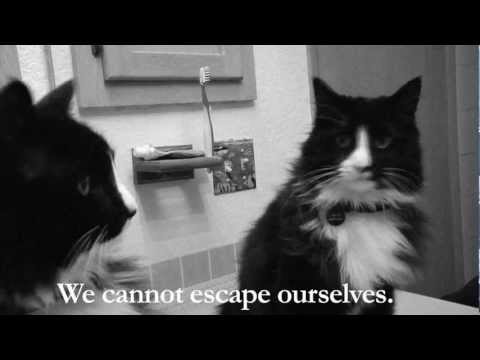 Email LauraLoo with your Lunch Break suggestions.
[HT: Suzan S]
Jun.01, 2012 12:00 pm
|
Video of the day
|

Jill Stanek is a nurse turned speaker, columnist and blogger, a national figure in the effort to protect both preborn and postborn innocent human life.
At the end of the show, viewers are directed to the East Los High website. Planned Parenthood ads plaster the site, along with "resource links" for abortion and birth control…. The show's Facebook page announces one of the high school girls "doesn't regret having had sex, she just wished she would have used birth control."
Even during the breaks in the show, the producers run ads for Plan B one-step morning after pills, with smiling girls saying, "If my birth control fails, I know what to do…. Now no one is going to get in my way."
The [Hulu] show targets young Hispanics specifically, with the first all-Latino cast in a show of its kind….
Targeting minority populations is nothing new for Planned Parenthood. It has placed 79 percent of its abortion facilities within walking distance of black or Hispanic neighborhoods…. Hispanics currently only account for 21 percent of abortions.
Valerie Huber, president and CEO of the National Abstinence Education Association said the show… continues to spread the message "everybody's doing it…. But that is not the case. Almost 75 percent of 15-17 year olds have never had sex" and increasing numbers of teens are making healthy decisions to wait for sex.
"You would think, since this show is targeting this age group, they would want to encourage that, not play into the stereotype," she said.
~ Elise Grafe, reporting on the exclusive Hulu teen drama, East Los High, which was "made in cooperation with leading sexual and reproductive health organizations such as California Latinas for Reproductive Justice, California Family Health Council, Planned Parenthood, and others," World, August 12
Comments (13)
Search this site…

Meta