by LauraLoo
Willie Nelson, one of America's most prolific songwriters, has rolled out his memoir entitled, Roll Me Up and Smoke Me When I Die.
Cremation followed by intoxication – sounds just like Willie.
I wonder if environmentalists would approve of this sort of recycling?
Publisher William Morrow says the American music icon will tell never-before-heard stories about his life, family, music, politics, Texas, religion and favorite recreational activity….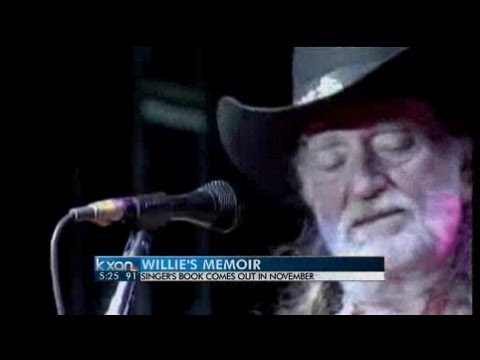 Some highlights of Willie's colorful life include working as a young boy in the cotton fields after school to help bring in money for the family, working various odd jobs to support his own family (multiple marriages/children) before becoming musically successful, as well as suffering the loss of his first-born son.
Email dailyvid@jillstanek.com with your video suggestions.
[HT: 89 WLS Chicago]
LYRICS
Willie Nelson
Roll Me Up And Smoke Me When I Die lyrics
Roll me up and smoke me when I die
And if anyone don't like it, just look 'em in the eye
Say I didn't come here, and I ain't leavin'
So don't sit around and cry
Just roll me up and smoke me when I die.
You won't see no sad and teary eyes
When I get my wings and it's my time to fly
Just call my friends and tell them
There's a party, come on by
And just roll me up and smoke me when I die.
[Repeat Chorus]
Well just take me out and build a roaring fire
And just roll me in the flames for about an hour
And then pull me out and twist me up
And point me towards the sky
And roll me up and smoke me when I die.
[Repeat Chorus]