by LauraLoo
An inconsolable French woman who goes by the name Pascale finally got her wish to marry her dead fiancé. While absurd to most of the world, France has given the nod to roughly 50 of these types of posthumous marriages each year.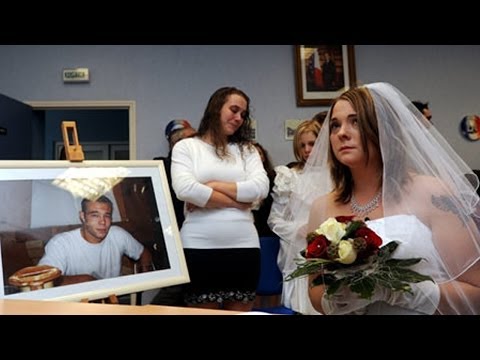 I can already hear the vows in my head… "Pascale, do you take (name) to be your lawfully wedded husband… for richer, for poorer, in sickness and in health?"
"I now pronounce you deceased man and wife."
If someone can marry a dead person, why not a trio consisting of one living wife and two corpses, one male and one female?  Where does this end?
[HT: WLS Chicago]